Discover an advanced smart security system in Austin
Upgrade your security system in Austin
You should never have to sacrifice convenience for security. Fortunately, Vivint integrates a comprehensive security system in Austin with the latest in automation to make your home safe and efficient. Now, you have more power over your smart locks, alarms, and cameras, while also controlling your lights and thermostat in one easy-to-use smartphone application.
Of course, the real power of Vivint comes when you incorporate different elements together in a single package for a truly responsive home. Receive communications from your motion-detection sensors when they sense something out of the ordinary, and then have the lights come on to scare potential thieves away. Engage door locks remotely, dim the lights, and change thermostat settings with a single button push when it's time for bed. You can even customize your home to wake up and welcome you when you arrive. When integrating a Vivint system in Austin, you will reduce your stress and improve your peace of mind.
Be the boss of your security system in Austin
Elevate your property's defense at all hours with a security system that is always ready. With motion sensing, camera surveillance, and sensors on windows and doors, you can be constantly secure against unwelcome visitors. When a smart sensor or security camera detects abnormal activity, an alert is instantly sent to your Vivint smartphone app, Smart Hub, and 24-hour monitoring staff.
Vivint allows you total control of your home security system in Austin. By using the mobile application, you have the ability to remotely arm and disarm your alarms, view HD live footage from your home security cameras, and supply trusted family and friends with personalized clearance for your smart locks. Due to the fact that Vivint pairs your Austin security system with home automation, you can arm your home security when leaving for the day and have it disarm when you come back.
Intelligent automation is perfect for your lifestyle
Smart home automation gives you the ability to fit your house to your family's needs. When utilizing the intelligently designed mobile app, you get incredible control of your frequently used components like lights, thermostats, doorbell cameras, and locks. You can save money on your monthly energy expenses by customizing the temperature and lighting to correlate with your daily routine. Programming your home automation with the smartphone application lets you switch your house to bedtime mode with a single push of a button.
Due to the fact your home automation easily incorporates with your home security, you can elevate your protection to a whole new level. By using customized rules, you are able to change temperature, lighting, and alarm settings based on occupancy and preferences. Converse with visitors via your Doorbell Camera Pro™ and your cell phone application. Or get updates from your smart locks when your loved ones arrive home.
Fire protection happens whether you're at home or not
Standard fire alarms sound when triggered by smoke, but your innovative Vivint smoke detectors double the protection by identifying heat as well as smoke. When the unthinkable happens, they produce a high-volume warning and phone alert, while mobilizing Vivint's 24-7 monitoring staff. By using smart fire and flood detectors, you know emergency professionals will be in route, and you can focus on getting your family out of danger.
Smart security in Austin backed by 24-hour monitoring
Make every second count when an emergency arises. When a sensor in your system triggers, an actual representative from Vivint's 24/7 monitoring team answers the call. After promptly evaluating the circumstances, they will call you to ensure your safety and that the appropriate emergency team is responding. Whether you are looking for a security system for your Austin rental, or you are looking for a security system for your business in Austin, Vivint has you covered.
Get complete access to your home through one powerful smartphone app
Home automation, fire protection, security cameras, and security systems need to work together to be effective. This is the reason Vivint incorporates your full spectrum of smart security products into one simple app. Through the app, you can connect to your home from any location or customize settings in relation to time of day or when sensors are activated. Have updates sent to you when your smart products detect suspicious activity or when they sense fire -- and review your video streams in full HD.
Due to the fact that security systems continue to evolve, Vivint has made it simple to integrate new systems and devices in the future. After all, why would you want a smart home in Austin if it can't adapt to the latest tech?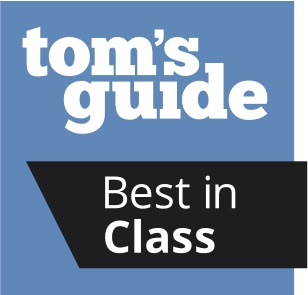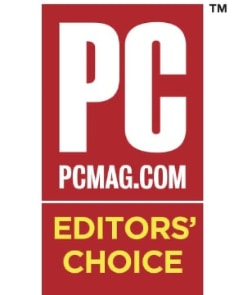 Find Austin Emergency Services Information
Being safe in Austin is of the upmost priority to us at Vivint. And not every time you have an crisis or community concern will you need to reach out to our monitoring center. Because of that, we wanted to make sure you know how to get a hold of Police, Fire, and Poison Control in Austin.
All Emergency Services
Call 911 for:
Police, Fire, &
Ambulance Services
Austin Police Department
404 Ralph Ablanedo Dr, Austin, TX 78748
Austin Fire Department
4201 Ed Bluestein Blvd, Austin, TX 78721,
Texas Poison Control Center
301 University Blvd. 3.112 Trauma Bldg., Galveston, TX 77555
Get a free quote for your security system in Austin
Your first move in installing security system is to call (512) 229-9684 or submit the form below. A Vivint professional will walk you through your security system and home automation choices and create the best solution for your property. Speak to a Vivint team member today for your free quote!
Cities Served Around Austin By Smart Security Specialists Your Local Vivint Authorized Dealer